Kendall L. Blackwell, DPM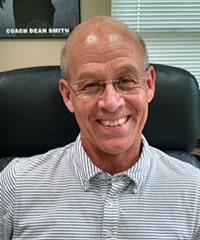 Dr. Kendall Blackwell received his undergraduate education from the University of North Carolina at Chapel Hill. He went on to complete podiatric medical school at the Kent State University College of Podiatric Medicine, graduating in 1987 with his Doctor of Podiatric Medicine (DPM). After graduation, he completed his surgical residency in Oklahoma City.
Dr. Blackwell is board certified in Foot Surgery by the American Board of Foot and Ankle Surgery. He is a fellow of the American College of Foot and Ankle Surgeons and holds professional memberships with the American Podiatric Medical Association and the North Carolina Foot and Ankle Society. He is a member of InStride Foot and Ankle Specialists.